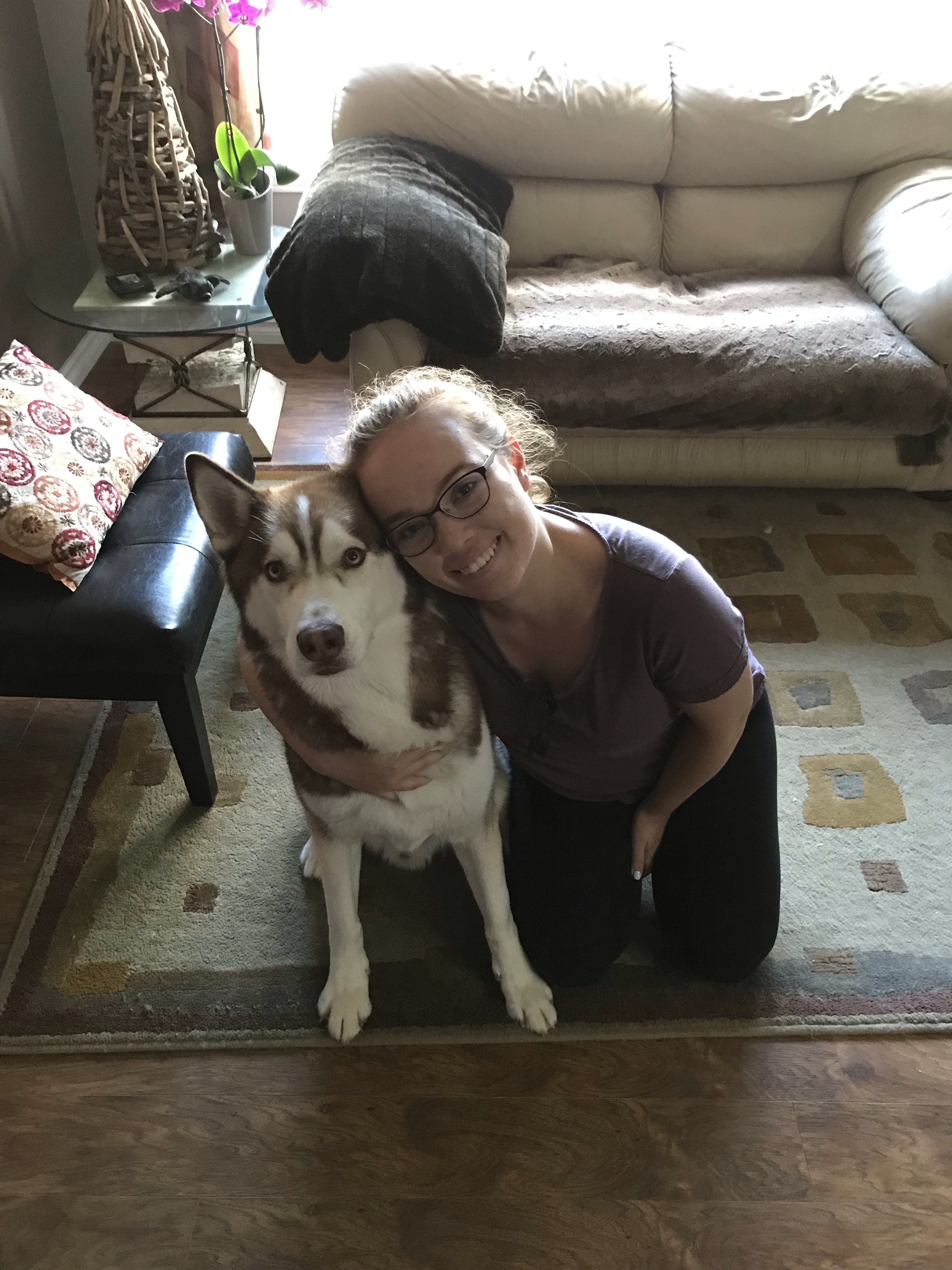 I am currently studying animal biology at the University of Guelph. My favourite class is Animal Care and Welfare because we learn about animal cruelty and how to prevent it. This is something I am very passionate about because all animals deserve to be treated with kindness, respect and love.
Ever since I was young, I knew I wanted to work with animals. We had two huskies for 14 years named Sitka and Niko. The first pet that I took care of on my own was a guinea pig named Ginger who I had for three years. Currently, we have another husky named Kona who is three years old and full of energy.
This is my three year old husky, Kona who I love more than anything! He loves to go for walks and play in the snow. He loves to snuggle when he's not racing around the house full of energy, howling at his favourite squeaker, a green alligator.